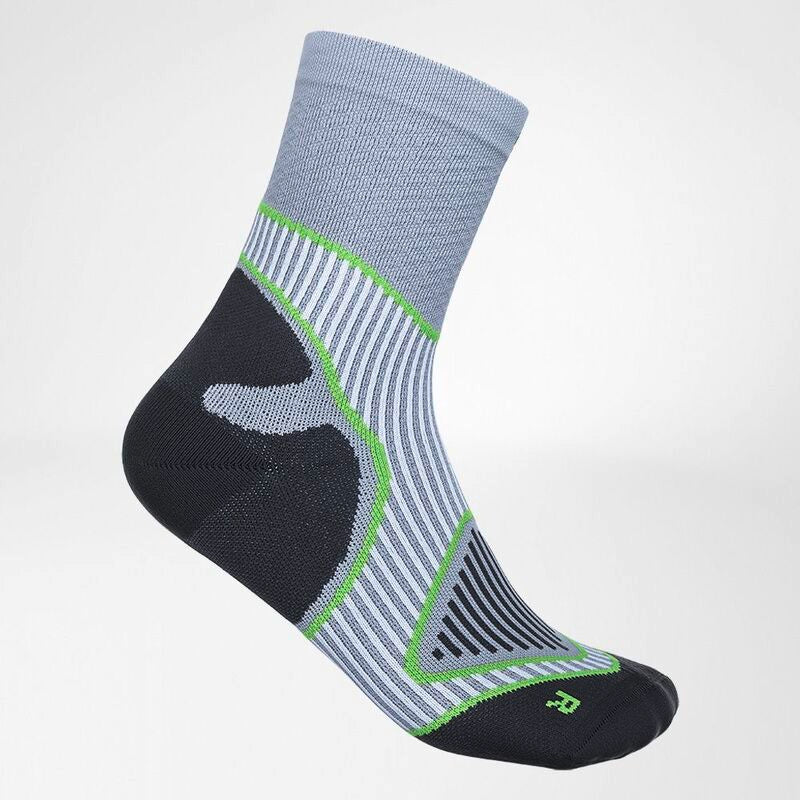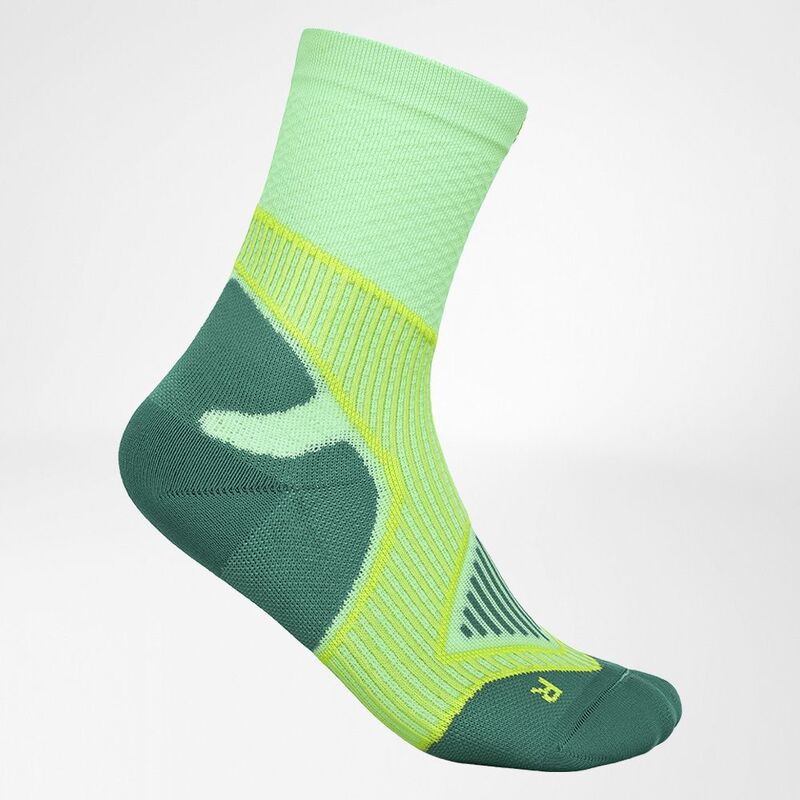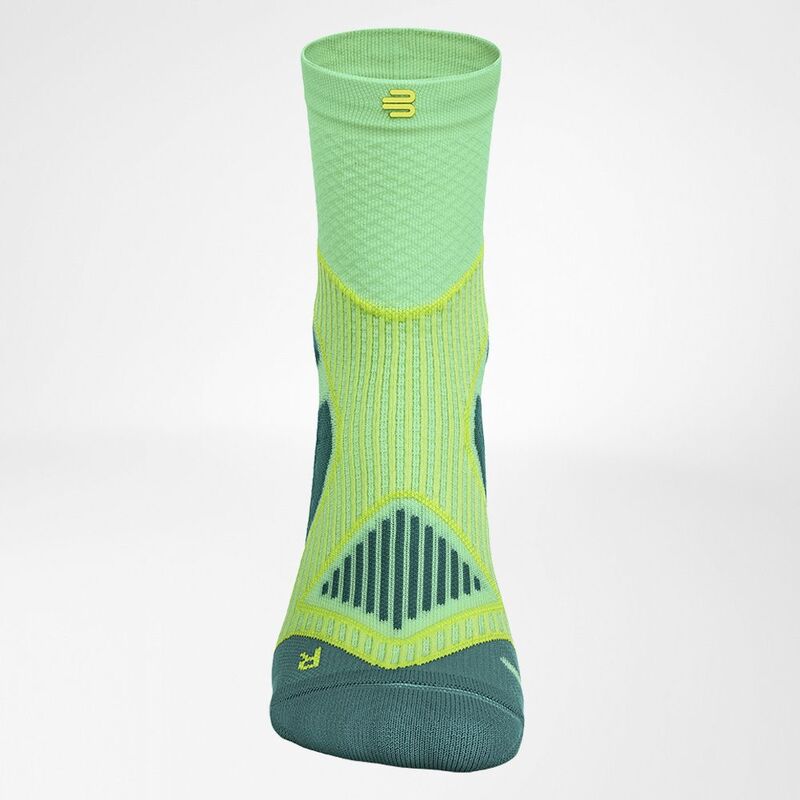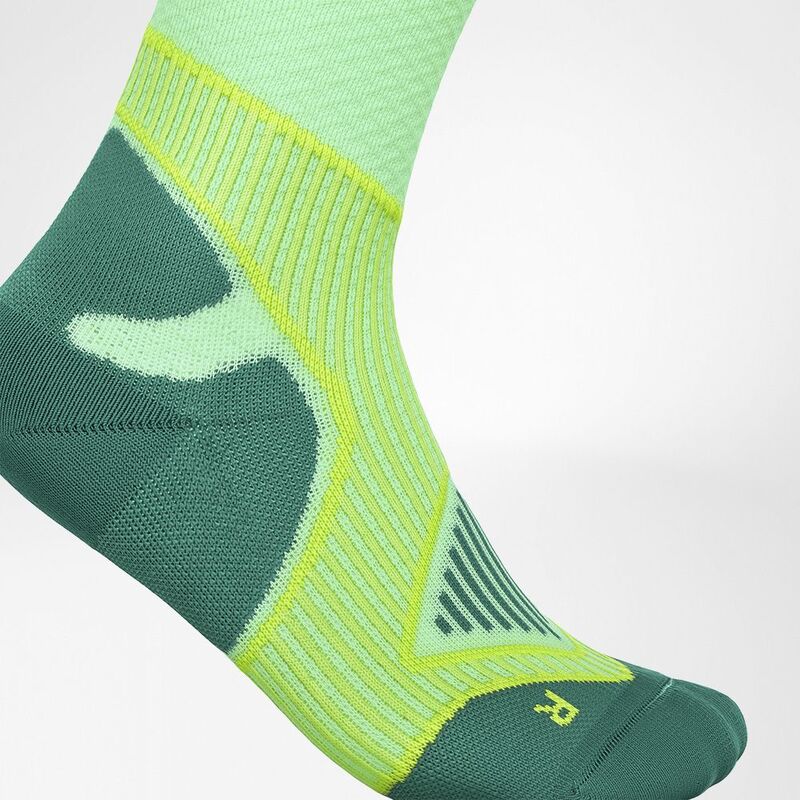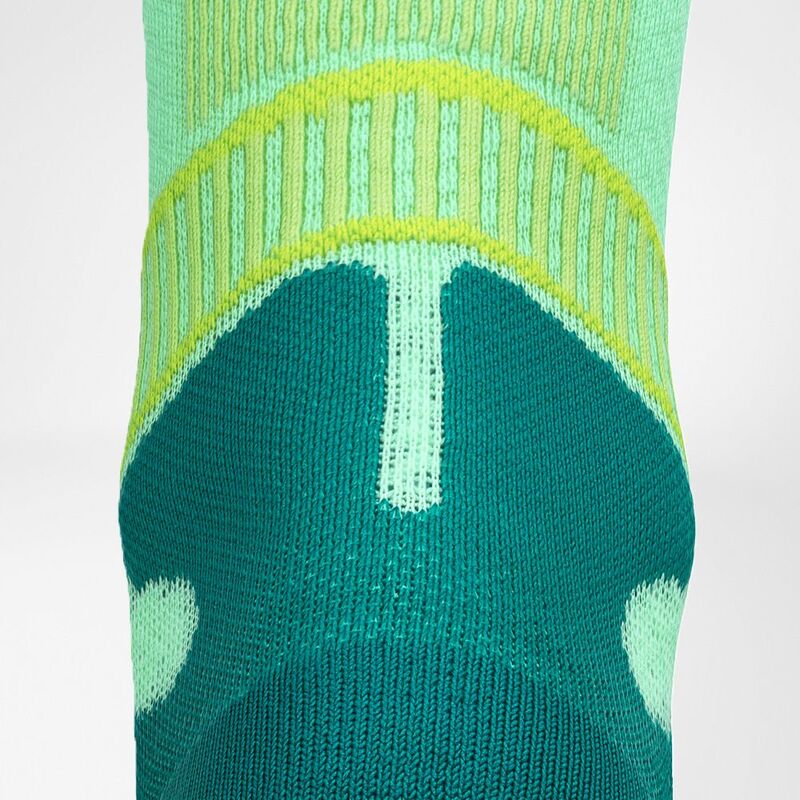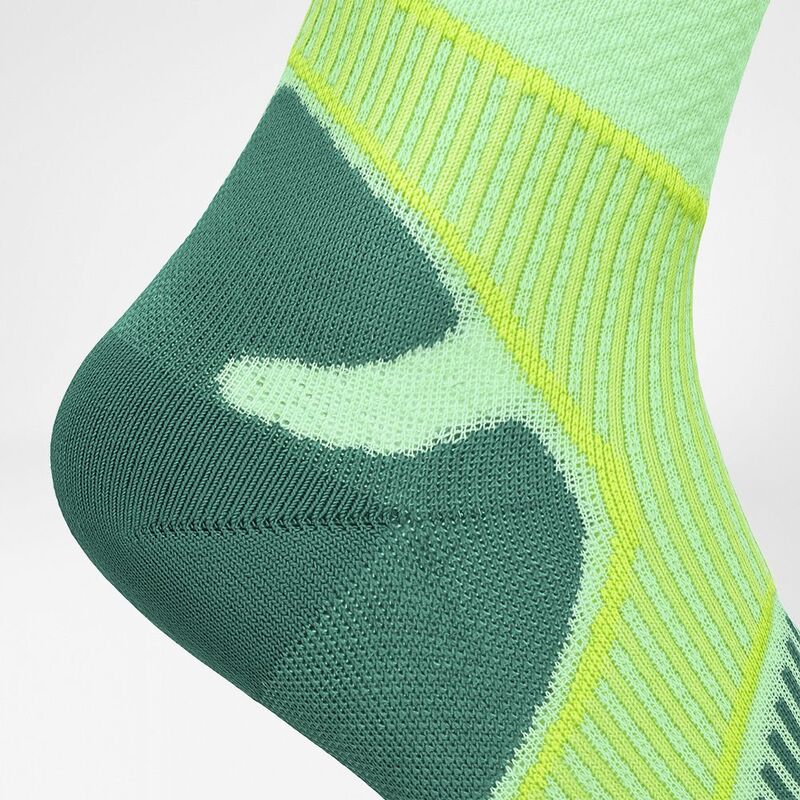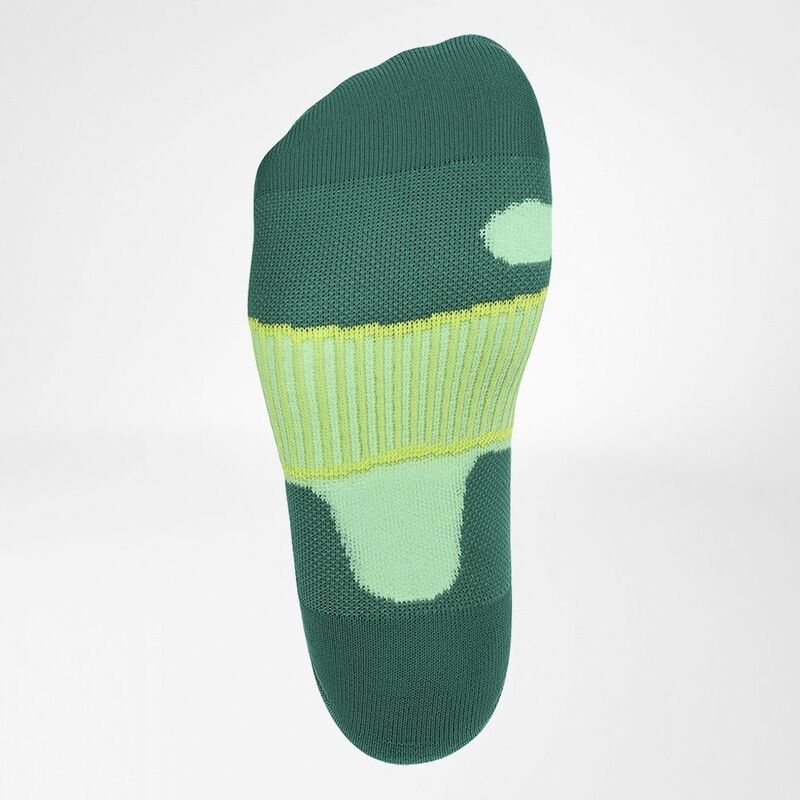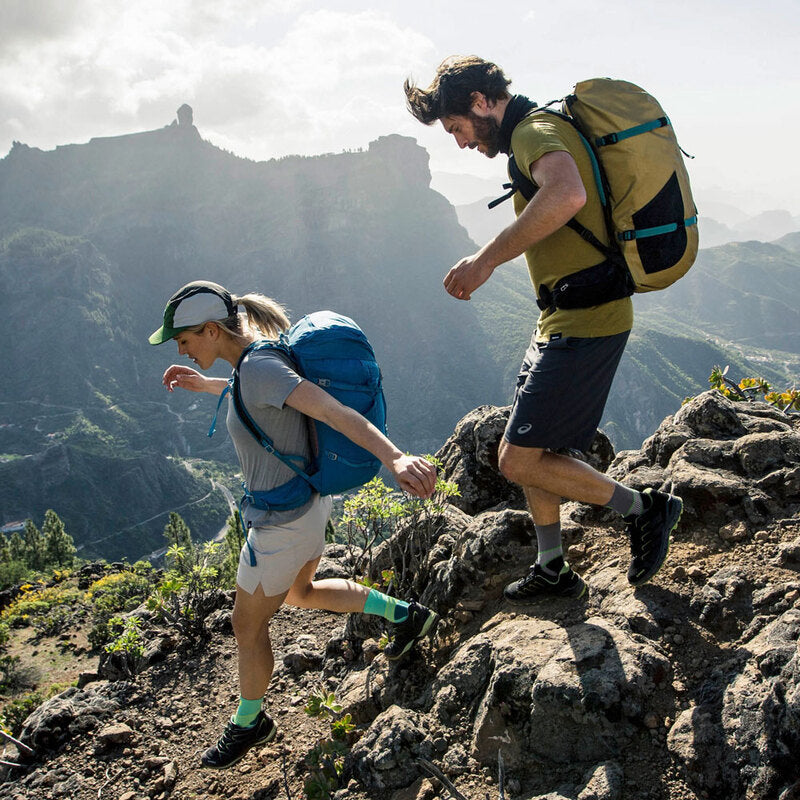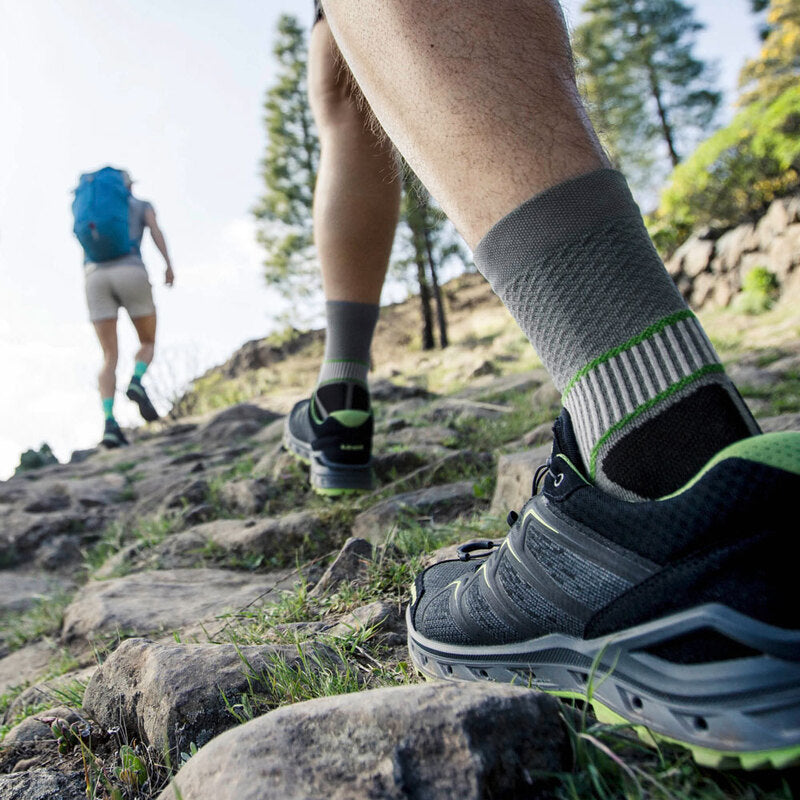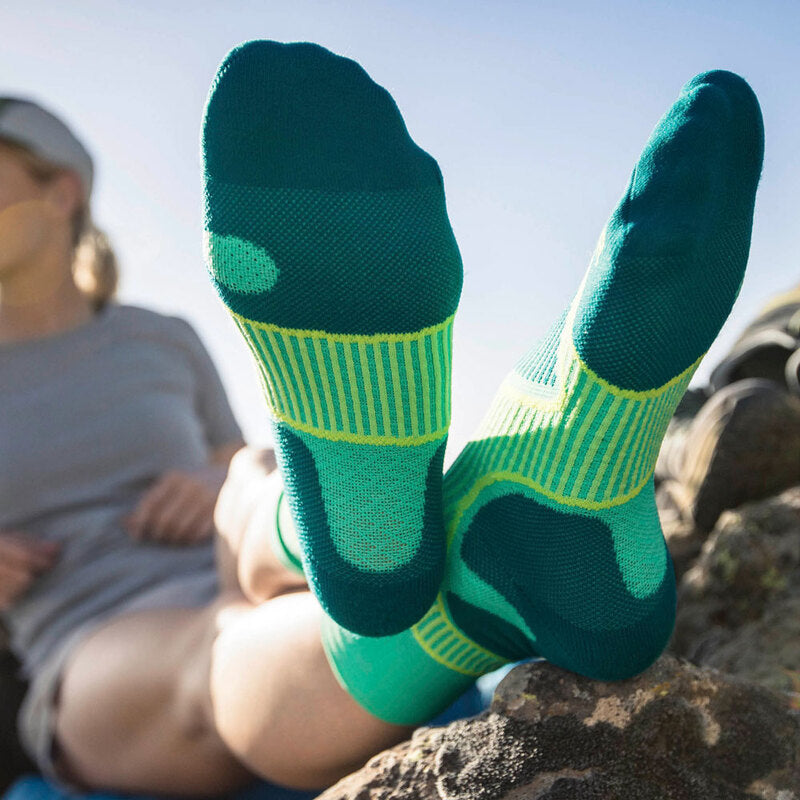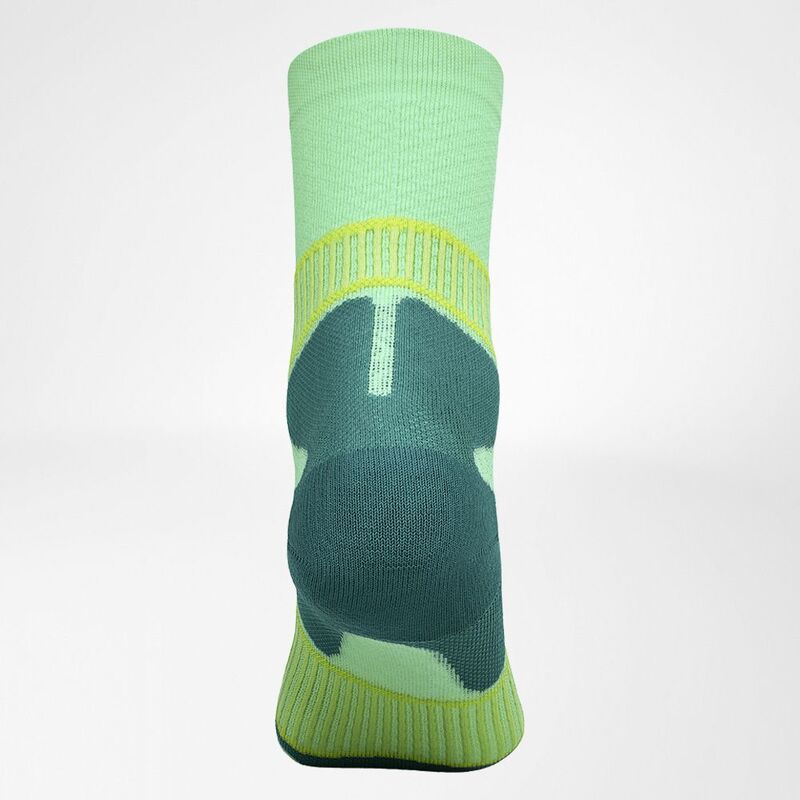 Outdoor Performance Mid Cut Socks
---
Protect your steps! No matter how steep and rocky the track: with the Outdoor Performance Mid Cut Socks, your ankle feels stable, relief is provided to your feet, and the socks are outstandingly comfortable even during long trekking tours.
The mid-cut trekking socks provide for stability and a safe tread on any terrain. The "Infinity Zone" functional zone supports the foot arches and envelopes the ankle for added safety during each step and on any surface.
Mid-cut hiking socks for stability, confidence and comfort on any terrain
The "Relief Sole", "Instep Comfort" and "Heel Protection" comfort zones are gentle on the sole and reduce the pressure load on the instep and heel as the foot touches the ground, as well as during the heel-to-toe movement of the foot in outdoor shoes. They effectively prevent overstraining and will keep your feet ready to perform even during longer excursions. The "Achilles Comfort" cutout provides lasting relief for the Achilles tendon and prevents irritation.
ur trekking socks have an ideal fit on the skin for maximum effectiveness. The shoe size must be determined for choosing the correct size. With their sporty design, the compression socks are durable, breathable and washable at 40 °C. They are specially made in Germany to top quality standards and are toxin-free and skin-friendly.
Material composition: 88% Polyamide, 12% Elastane
Infinity Zone stabilises the midfoot and the ankle joint and prevents overload
Reduces the pressure load on the soles of your feet while hiking
Comfort groove for the Achilles tendon effectively reduces irritation on hikes
Hypoallergenic, breathable and moisture-wicking
Durable, toxic-free product of robust quality
Technologies
Infinity Zone
Specially formed functional area for stabilising the arch of the foot and the ankle. Also supports the arch of the foot and effectively prevents excessive strain.
Instep Comfort Zone
The Instep Comfort Zone reduces the shoe's pressure onto the instep and provides added comfort during long treks.
Relief Sole
Specially structured sole area to reduce the pressure load on the soles of your feet while running and help you cope with more strain over a longer period of time without limiting the foot's freedom of movement.
Heel Protection
Anatomical protection zone to protect the heel as the foot touches the ground, reduce the pressure load while running, and effectively prevent excessive strain on the heel.
Achilles Tendon Comfort
Innovative comfort groove relieves the sensitive area around your Achilles tendon and effectively reduces irritation on longer runs.
Made in Germany
Premium materials and the highest production standards since 1929