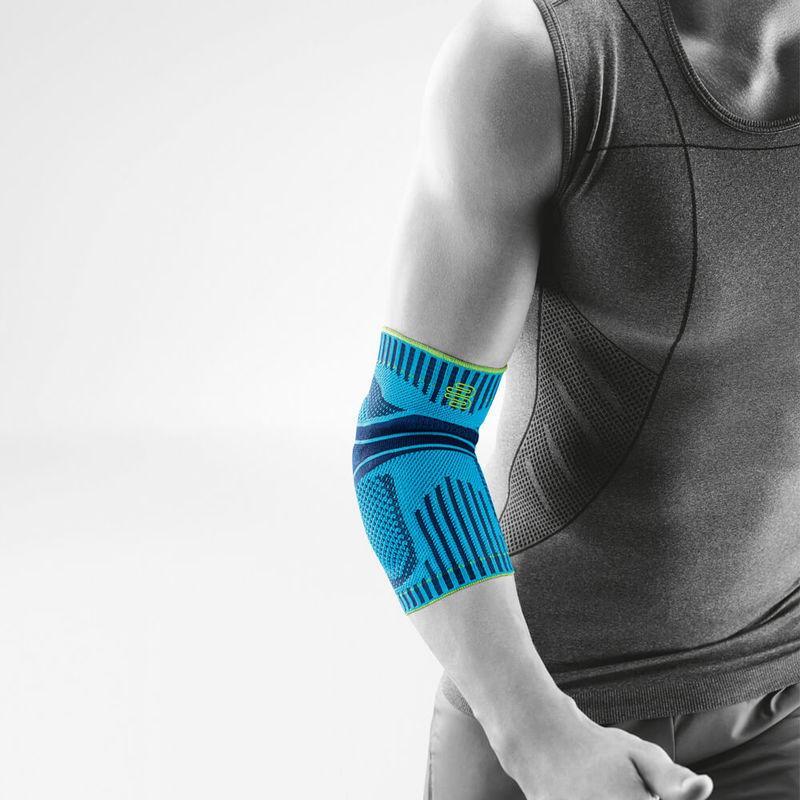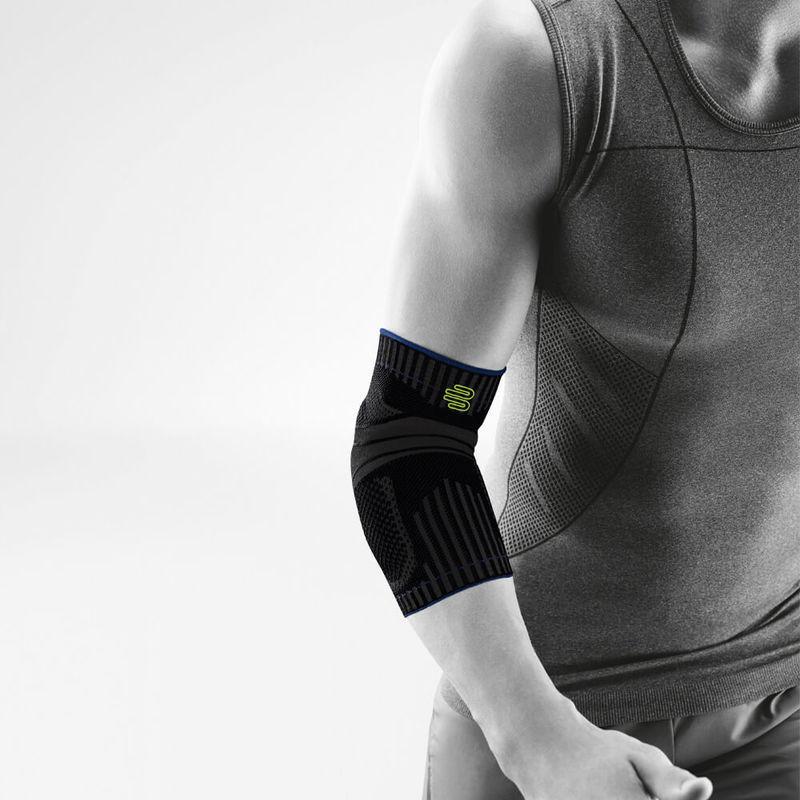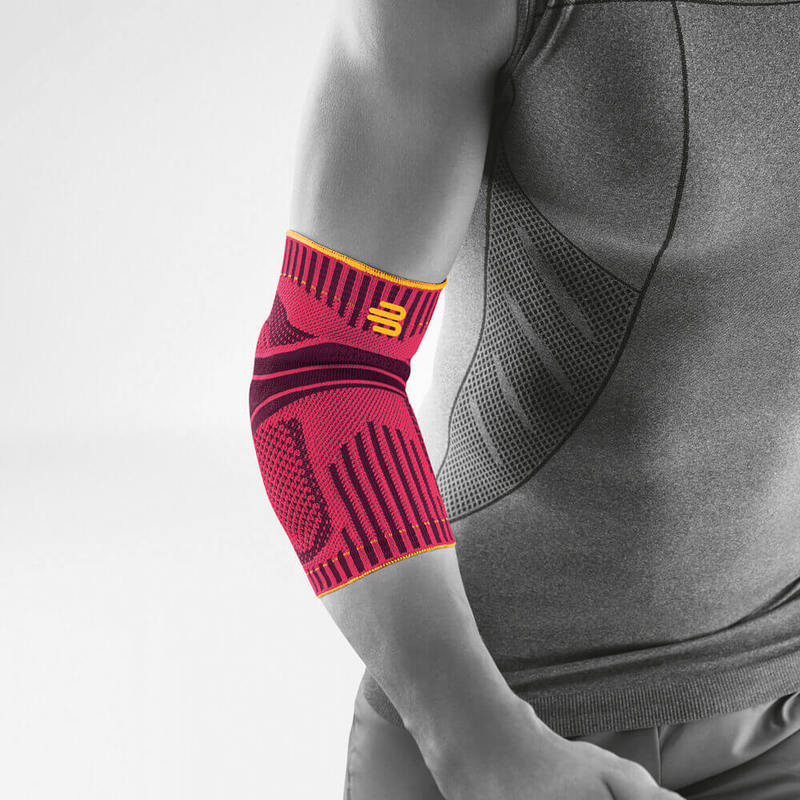 Sports Elbow Support
---
Sports Elbow Support improves the movement of the elbow during longer sporting activities through gentle, beneficial compression and protects against overloading. The support surrounds the upper arm and forearm. Two anatomically contoured functional elements or "pads" protect the inside and outside of the elbow joint against pressure peaks. When the arm moves, the pads and the knitted fabric of the support massage the connective tissue and the muscles. This action stimulates circulation and metabolism. This stimulation over a large area triggers positive sensorimotor feedback: the stabilising muscles are activated more quickly, thus improving joint coordination in the long term. This provides effective protection against stress and injury risks. Irritation and overloading pain subside more quickly, preventing the adoption of damaging relief postures.
The knitted fabric of the Sports Elbow Support is similar to a fine net made of an airy mesh and consists of a breathable, hard-wearing material. This makes the support especially lightweight, comfortable to wear, and practical for sports. Its anatomic contouring and adhesive zones guarantee a secure fit and maximum freedom of movement.
Material composition: 63% Styrene-Ethylene/Butylene-Styrene Block Copolymer (TPS-SEBS), 25% Polyamide, 8% Elastane, 2% Cotton, 1% Copolymer based on Polyolefine, 1% Polyethylene
Withstand heavy loads for longer
Safe and comfortable fit with every movement
Prevents overloading and injuries
Optimized climate control during sports
Relieves pain caused by Tennis Elbow or Golfers Elbow
Durable, toxic-free product of robust quality
Find Your Size
Measure for the best fit:
Measure the circumference at the largest part of the forearm.
Sizing Chart
Technologies
3D AirKnit Technology
Compression knit as light as air adapts perfectly to your body's profile, supports the wicking of sweat and prevents heat build-up
Dual Pad
Precise embedding and guiding of your elbow through two anatomically contoured pads on the inside and outside of the elbow. Tendons are supported and muscles are activated to reduce risk of injury
Grip Technology
Integrated, skin-friendly silicone band on the upper edging for secure fit and precision with every movement
Made in Germany
Premium materials and the highest production standards since 1929