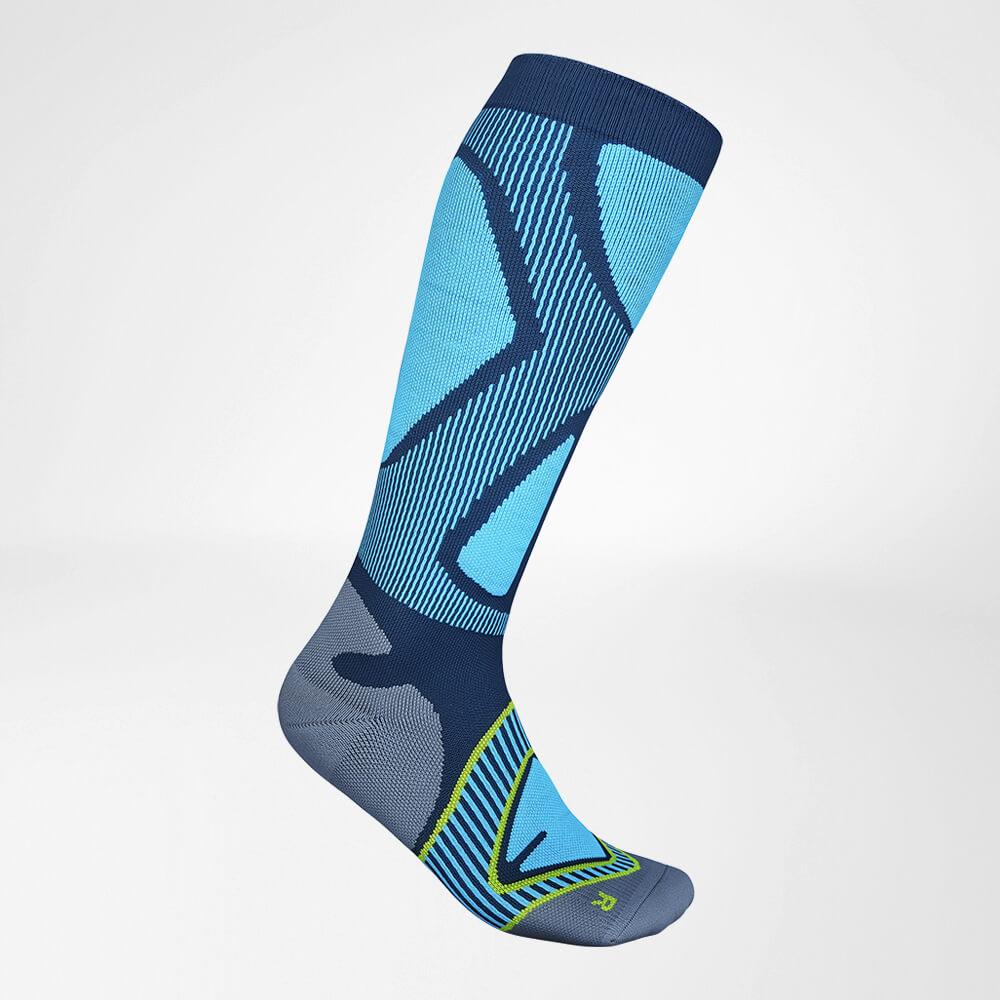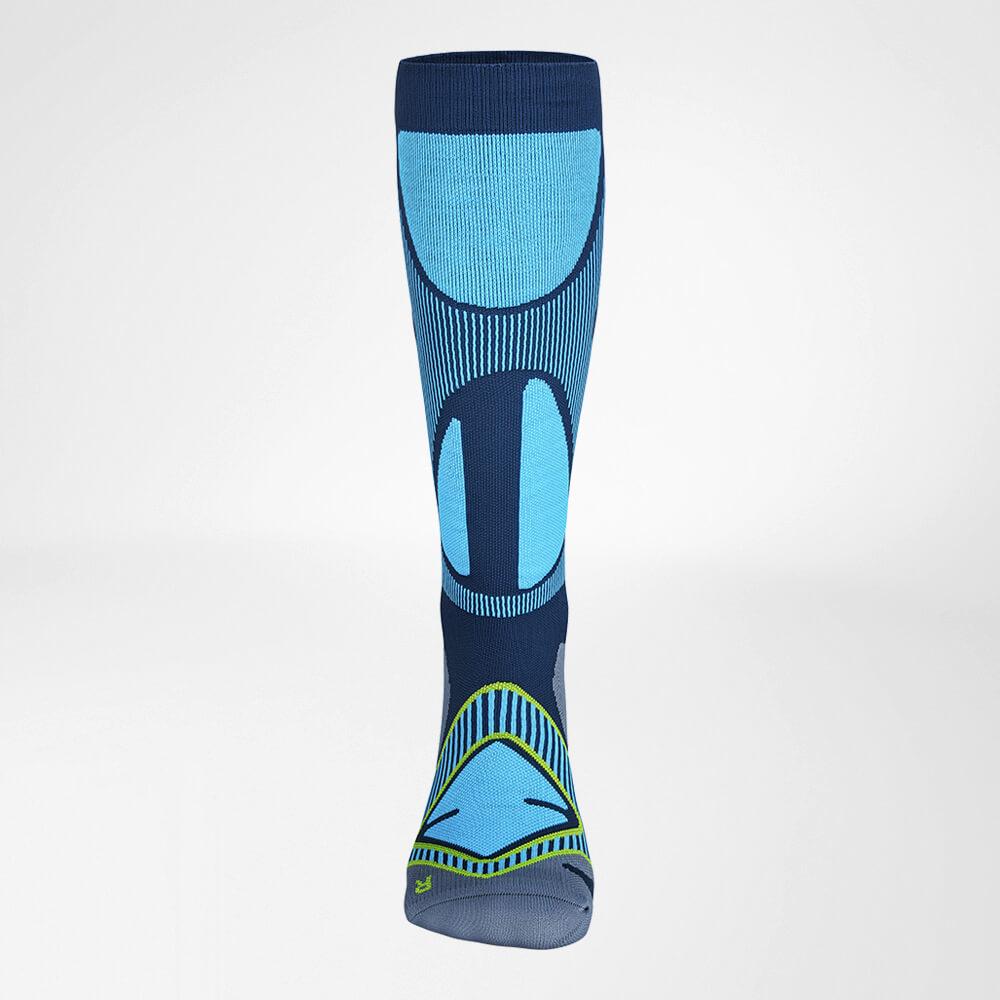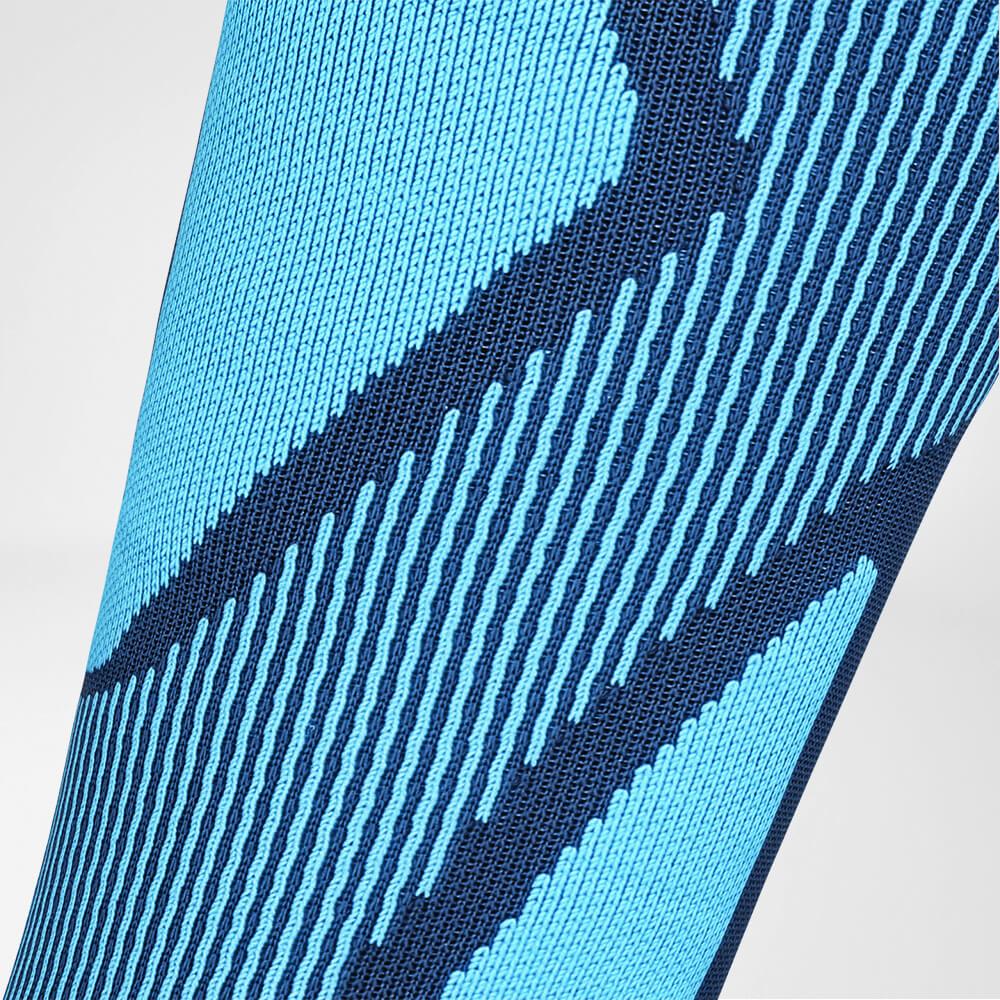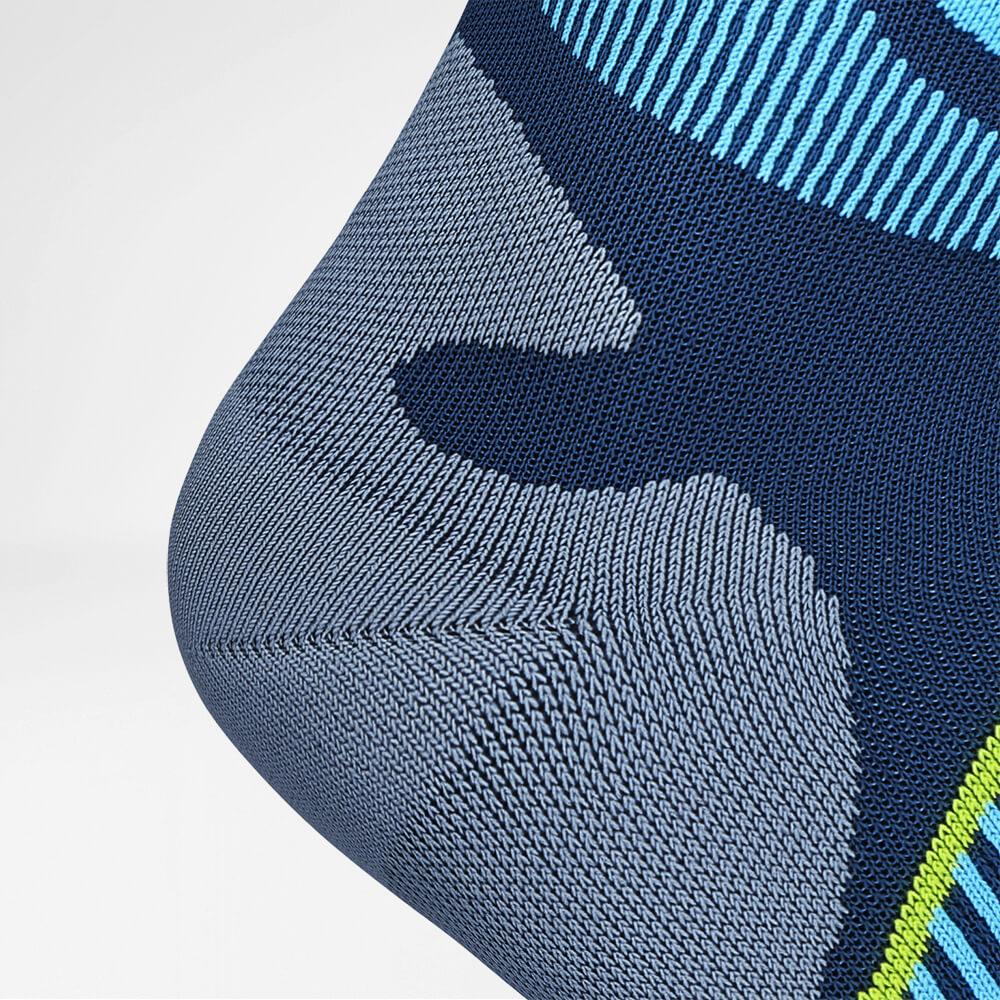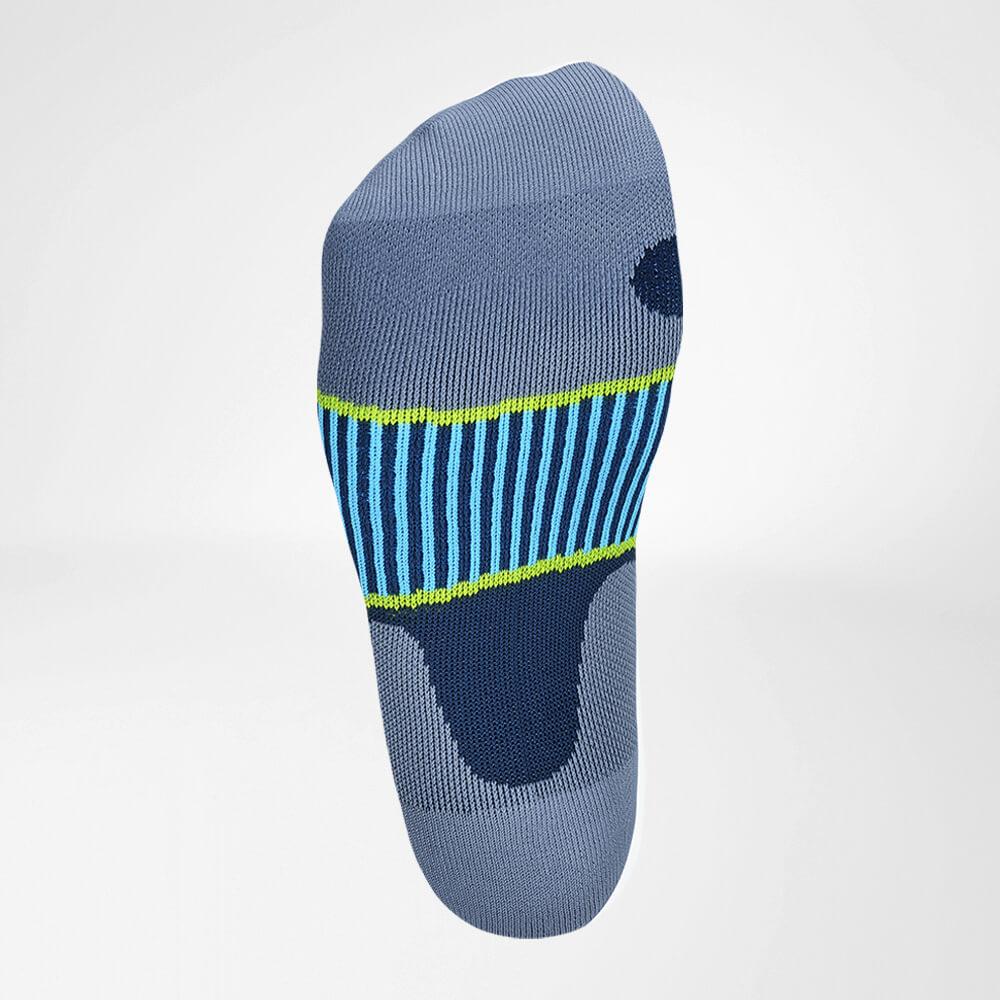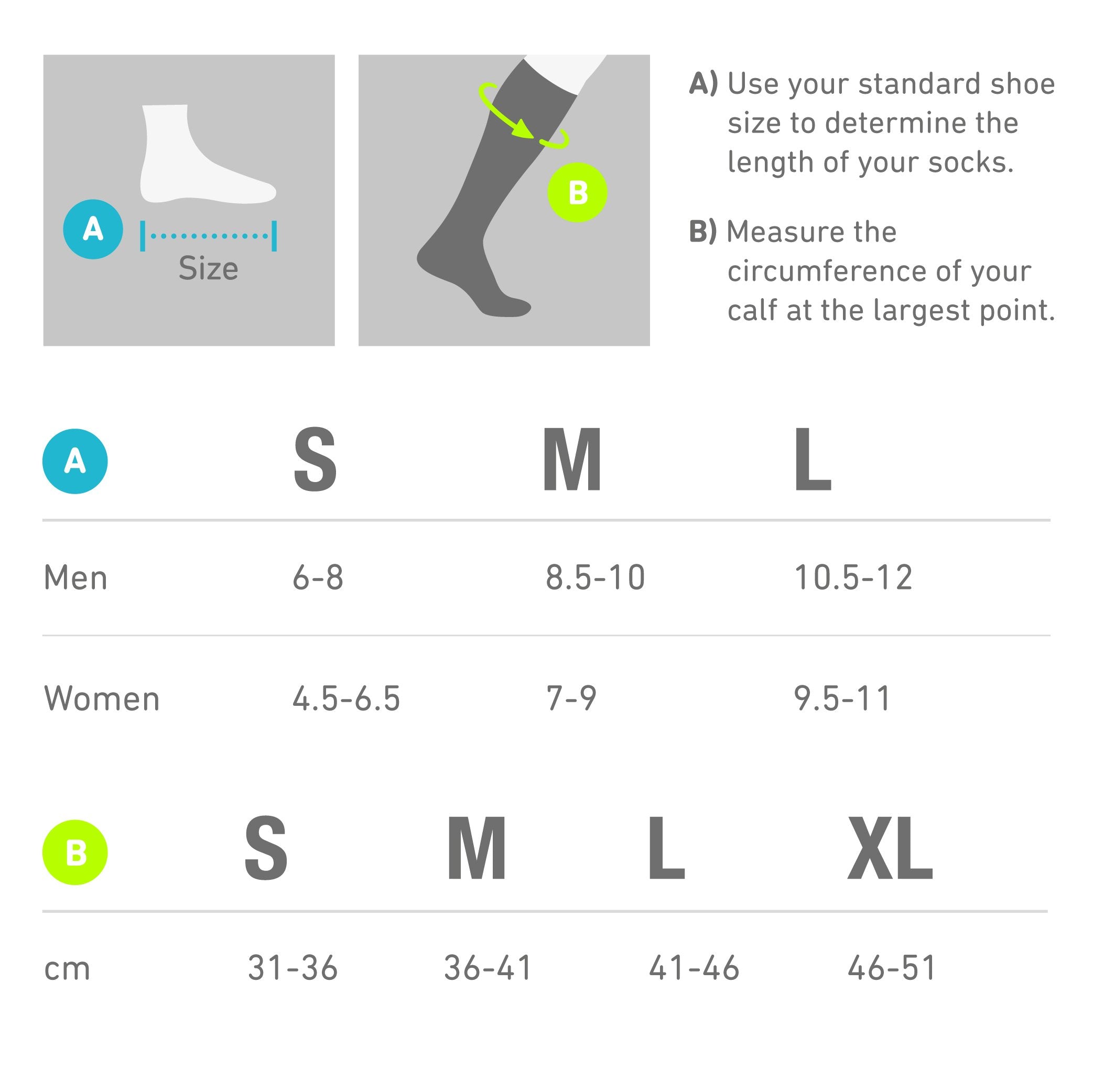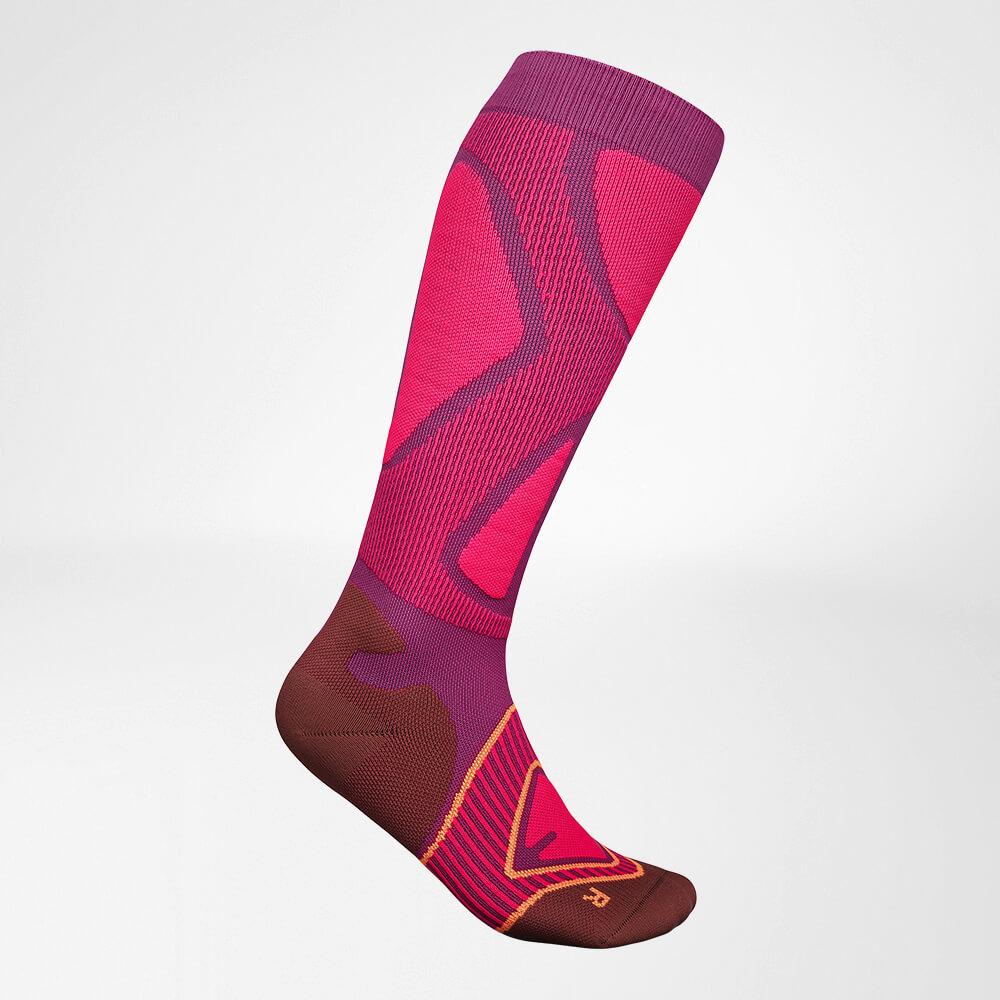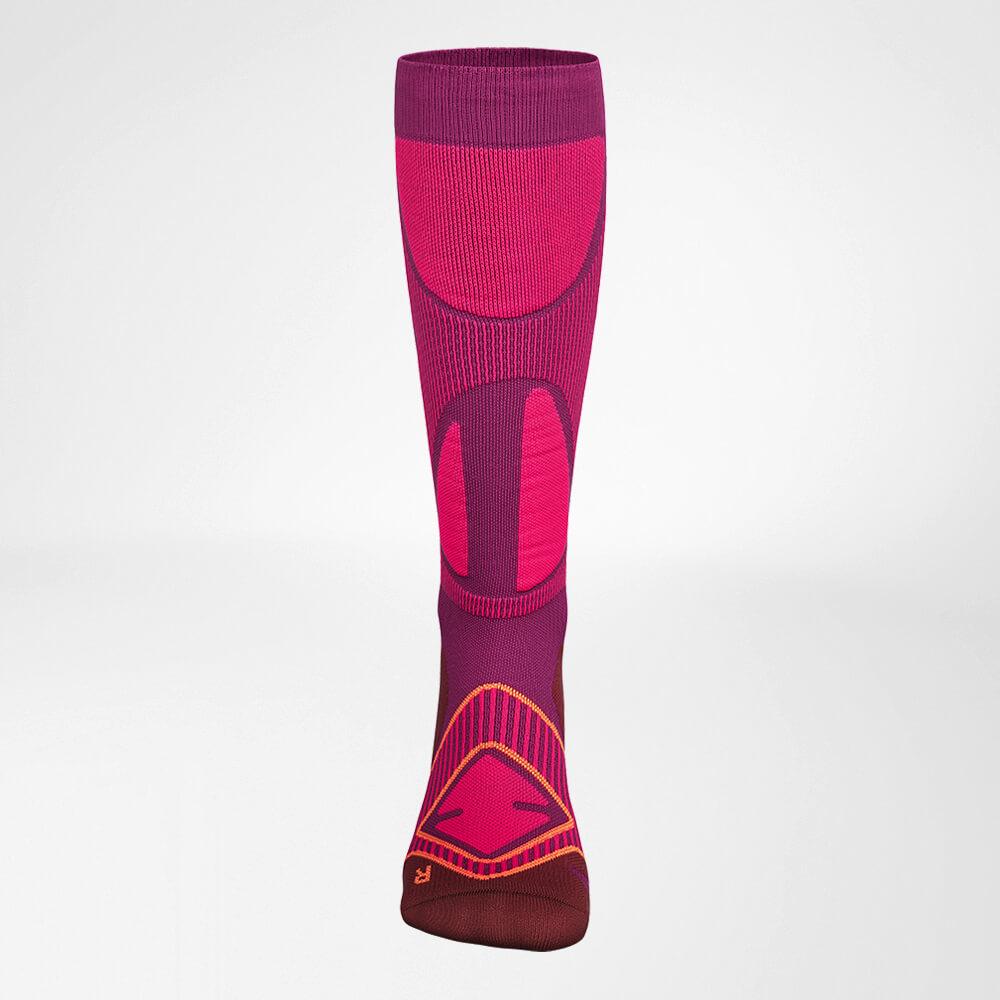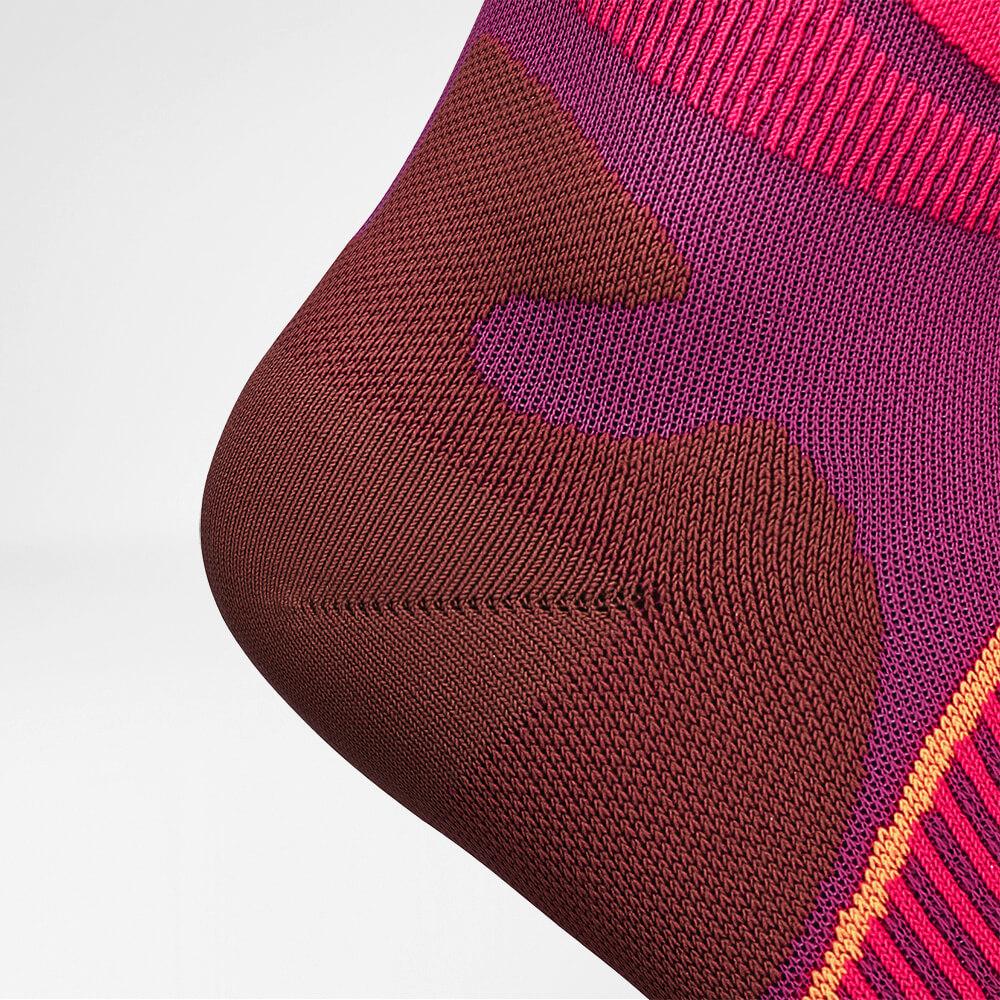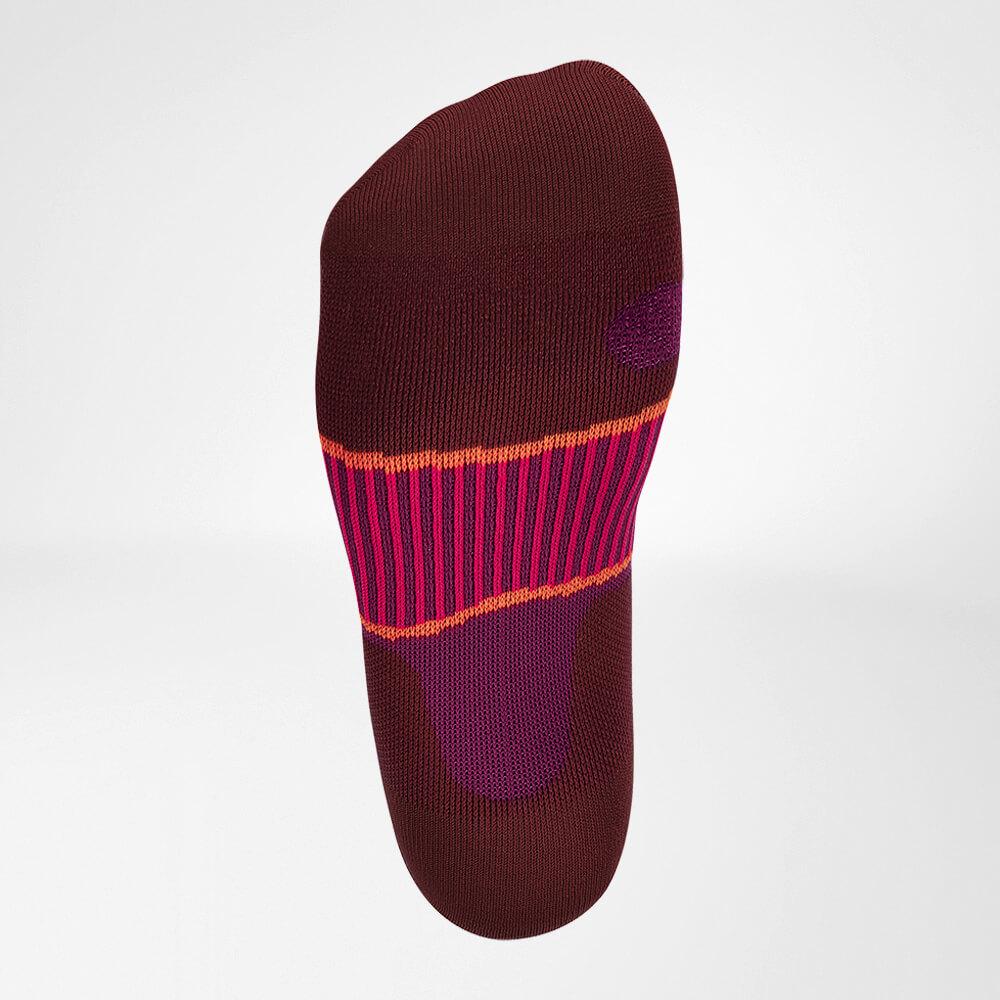 Ski Performance Compression Socks
---
Ski Performance Compression Socks provide energy for the slopes and support the calf muscles through special compression zones. These reduce muscle vibrations and ensure that more energy reserves remain available for the next ski run.
The "Shin Protection", "Instep Protection" and "Calf Protection" padded zones reduce pressure on the shin bone, instep and calf. This allows for comfortable and friction-free positioning of the legs in the ski boots, to ensure they will still feel light after long days on the slopes. The "Heel Protection" and "Relief Sole" comfort zones at the heel and sole offer a soft stand inside the ski boot. The "Achilles Comfort" groove provides lasting relief for the Achilles tendon and prevents irritation.
The compression stockings have an ideal fit on the skin for maximum effectiveness. To ensure the correct size is selected, the shoe size and the circumference at the widest part of the calf must be measured. With their sporty design, Ski Compression Socks are durable, breathable and washable at 40 °C. They are specially made in Germany to top quality standards and are toxin-free and skin-friendly.
Material composition: 89% Polyamide, 11% Elastane
Targeted Compression Zones reduce irritating muscle vibrations
Keeps your calf muscles in their optimal performance zone for longer
Comfortable wear inside the ski shoe
Reduces the pressure load on the soles of your feet while skiing
Comfort groove for the Achilles tendon effectively reduces irritation on longer tours
Hypoallergenic, breathable and moisture-wicking
Durable, toxic-free product of robust quality
Find Your Size
Measure for the best fit:
A) Measure the circumference of your calf at the largest point. B) Use your standard shoe size to determine the length of your socks.
Sizing Chart
Technologies
Targeted Compression Zones
The functional zones increase the performance of the calf muscles through muscle specific compression, reduce irritating muscle vibrations, and keep your muscles in their optimal performance zone for longer.
Shin Protection
Padded zones in the front of the socks reduce the pressure on the shin and make ski boots extremely comfortable to wear.
Calf Protection
A padded zone in the back of the socks reduces the pressure on the calf muscles and makes ski boots extremely comfortable to wear.
Instep Comfort Zone
The Instep Comfort Zone reduces the shoe's pressure onto the instep and provides added comfort during long treks.
Achilles Tendon Comfort
Innovative comfort groove relieves the sensitive area around your Achilles tendon and effectively reduces irritation on longer runs.
Relief Sole
Specially structured sole area to reduce the pressure load on the soles of your feet while running and help you cope with more strain over a longer period of time without limiting the foot's freedom of movement.
Heel Protection
Anatomical protection zone to protect the heel as the foot touches the ground, reduce the pressure load while running, and effectively prevent excessive strain on the heel.
Made in Germany
Premium materials and the highest production standards since 1929