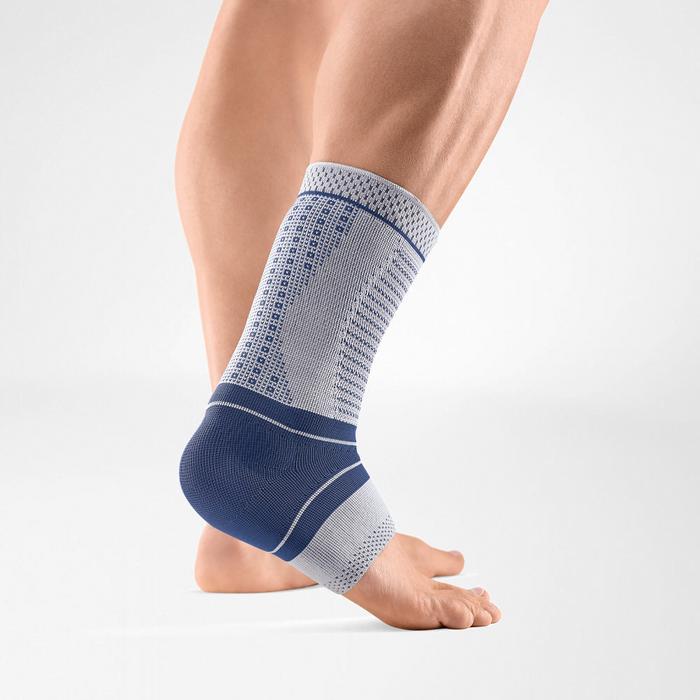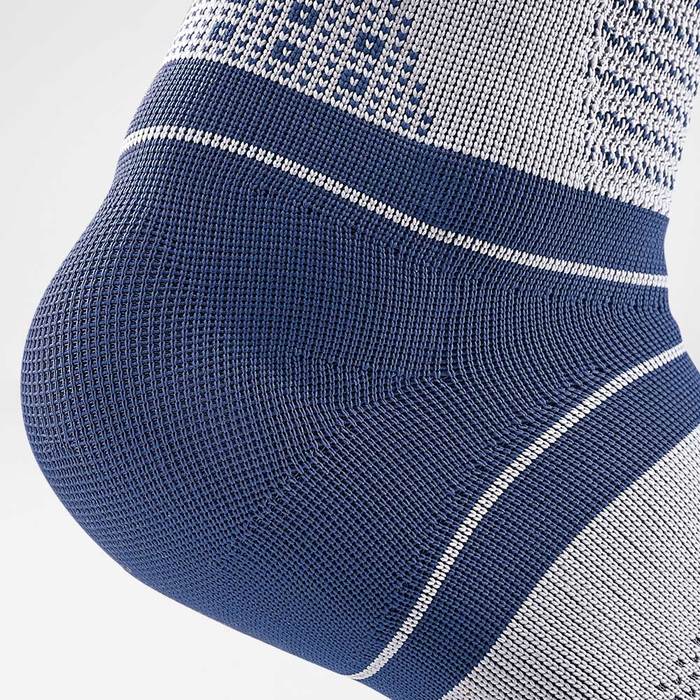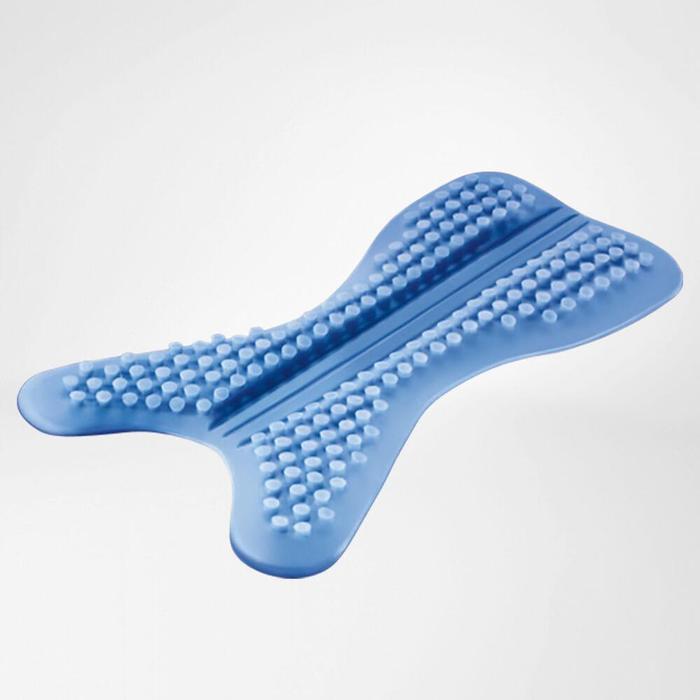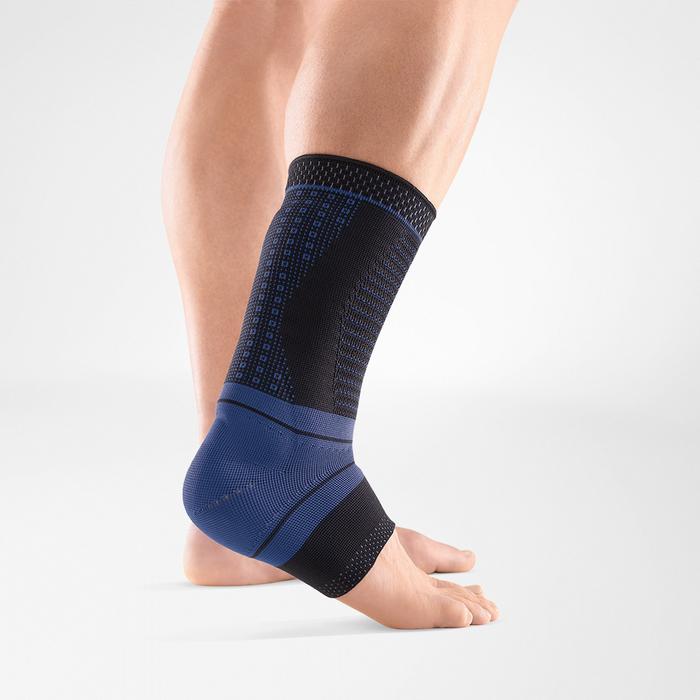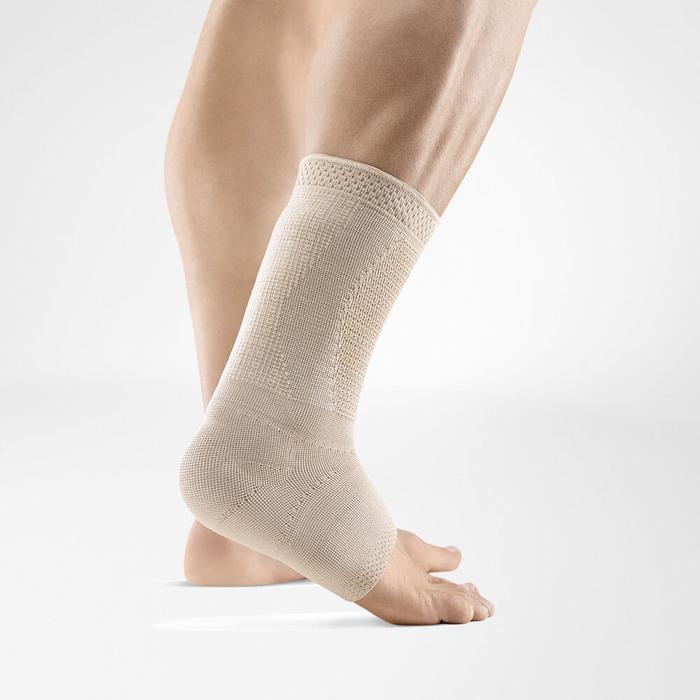 Achillotrain Pro Ankle Brace
---
Overview
AchilloTrain® Pro systematically counteracts irritation to the Achilles tendon through stabilization and compression. The brace promotes muscular stabilization whilst a shaped insert (pad) with two wings and nubs massages the muscle-tendon transition. A groove running down the middle of the pad improves the drainage of edemas. Mobility is eased and assisted.
Anatomically optimal shape
Breathable material
Supports and mobilizes
---

Specifications
Pressure-reduced edges

 

- Ensures comfortable fit without constricting movement, bunching or slipping. Improves circulation.
Longer length

 

- Sits higher up the calf and supports the upper muscles, tendons, joints and nerve endings.
Winged massaging inserts

 

- The upper third tendon and area where the muscle meets the tendon, as well as nerve endings, are stimulated by two wing-like massaging inserts.
High elasticity

 

- makes the support easy to put on and take off
Stretchy knit material

 

- Conforms to the natural shape of your body. The breathable fabric draws sweat away from your skin and is machine-washable in the gentle cycle, which helps maintain its elasticity and original fit.
Pressure-reduced edges

 

- Ensures comfortable fit without constricting movement, bunching or slipping. Improves circulation.
STABILITY AND FREEDOM OF MOVEMENT
AchilloTrain Pro uses a therapeutically effective combination of stabilization and mobility. The continuous transition between compression and decompression during movement promotes healing and improves the interaction of nerves and muscles. This is assisted by the integral visco-elastic pad, which stimulates the tissue above the heel by means of the soft nubs and longitudinal grooves. To the right and left, two additional wings stimulate the upper third of the tendon and the muscle-tendon transition.
GENTE ON THE SKIN AND COMFORTABLE
The integral expansion zones in the anatomically contoured AchilloTrain Pro orthopedic brace make it easier to put on and take off; it can be worn on the right or the left. The breathable material increases wearing comfort. The short knitted section in the metatarsal area prevents pressure points.
---
Indications
Achillodynia (tendonitis, paratendinitis, bursitis, e.g. in Haglund's deformity)
Postoperative, e.g. of Achilles tendon ruptures
---
MEASUREMENT AND PRODUCT RANGE
---
Care Instructions

All Train active supports can be washed separately in the washing machine at 30 ° C with liquid detergent. Please note the following information:
In the case of products with Velcro straps, these should be removed if possible or firmly attached to the designated place.

If possible, pads or splints should also be removed before washing.
It is recommended to use a laundry net (spin cycle: maximum 500 revolutions per minute). Dry your Train active support in the air and not in the dryer, otherwise the knitted fabric may be impaired.
Please wash your Train active support regularly so that the compression of the knitted fabric is retained.