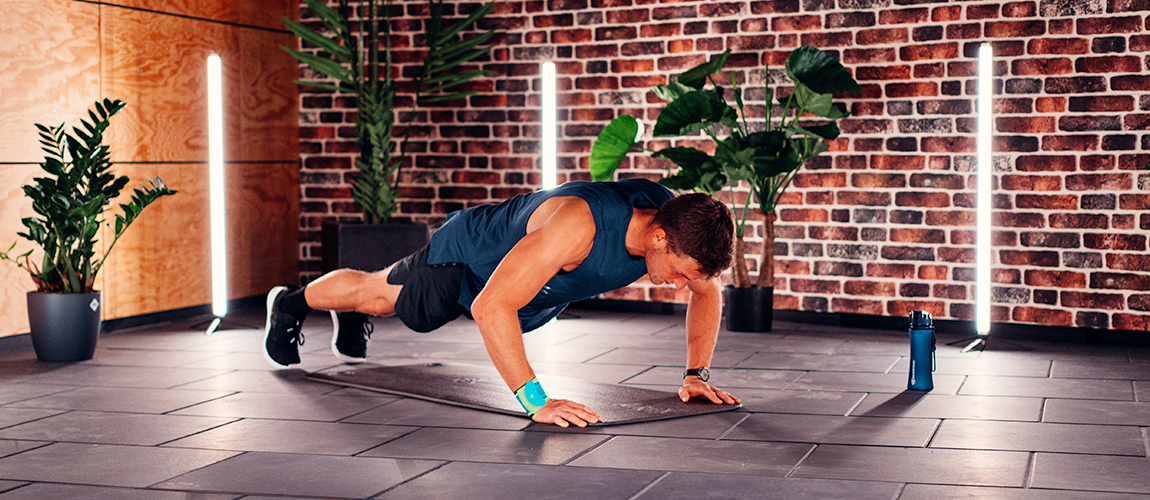 This exercise is a total body workout. A burpee works to strengthen the muscles in your legs, hips, glutes, abdomen, arms, chest, and shoulders. Bauerfeind's Sports Wrist Strap provides stability, ...
Downward Dog with Leg Extension
 This exercise strengthens the muscles of the legs and activates the core. Bauerfeind's Sports Ankle Support Dynamic provides stability and compression for top performance, and support during work...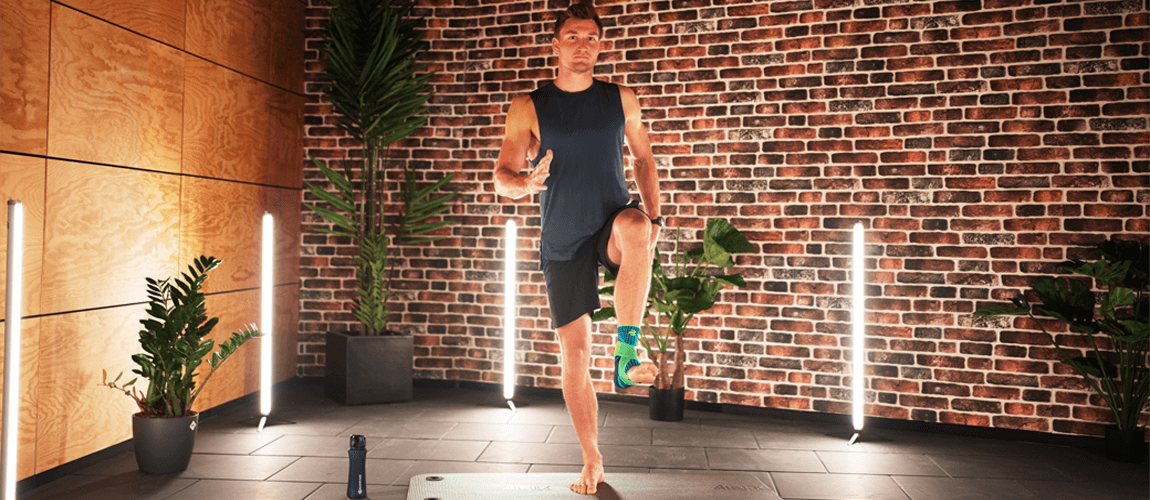 High knees can be a high-intensity cardiovascular exercise! Performing high knees gets your blood pumping while activating your core and strengthening your legs.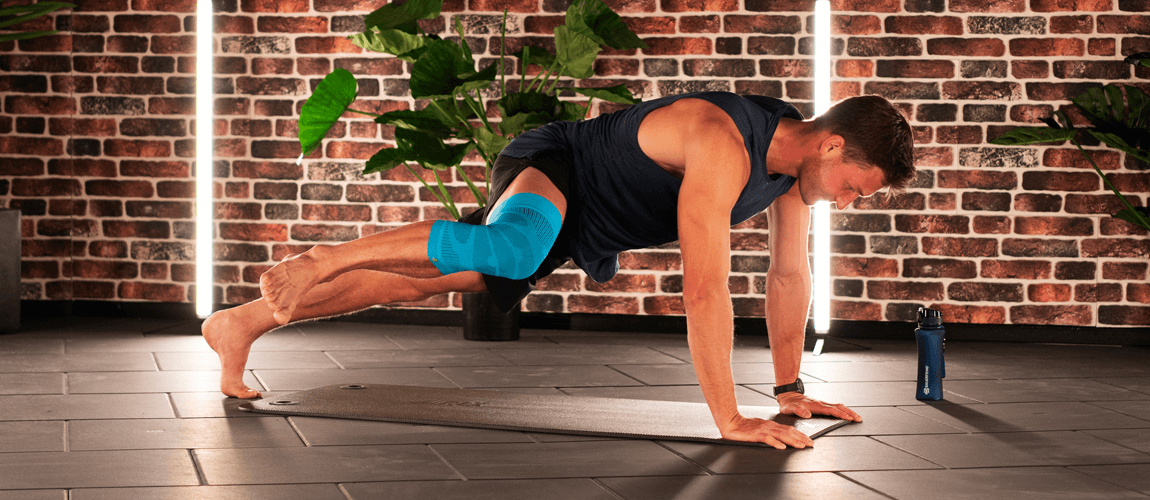 The Spider Mountain Climbers is not only a strength-building resistance exercise but also a great cardiovascular workout that can improve your stamina and endurance!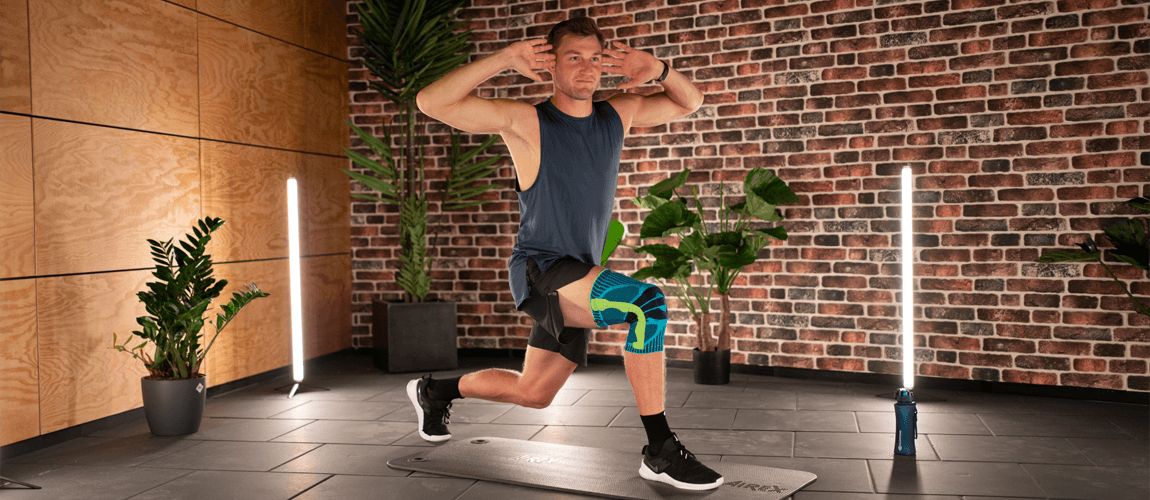 This lunge variation is not only a great lower-body workout but also activates and engages the core!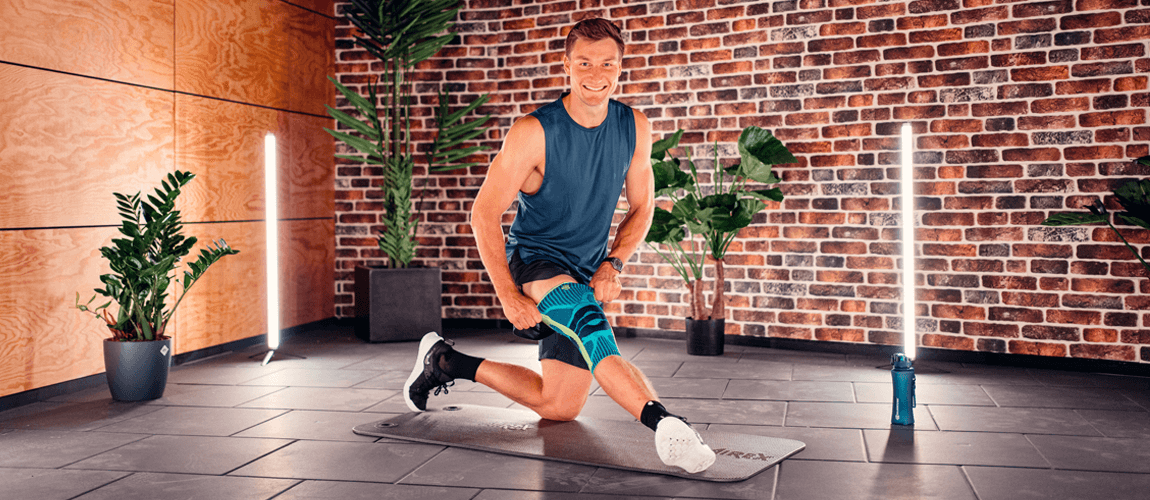 Workout With Bauerfeind Sports
Bauerfeind Sports specifically curated exercises designed to strengthen, stabilize and restore motion to your muscles and joints. Train along with professional athletes and move towards #yourperson...